I will be one of the presenters for this year's K12 Online Conference, which for 2015 is entitled "Virtually Unstoppable." My 20-minute video presentation will be available online both on K12's YouTube channel and on iTunes during the second week of the conference during the "Beyond the Core: A...
Read Full Post »
This recorded performance meets multiple goals of mine. First of all, from a music teacher perspective, this short prelude by Classical era composer Muzio Clementi was originally published in his book Introduction to the Art of Playing on the Pianoforte in the late 18th century. As ...
Read Full Post »
With the push to modernize and prepare our students for careers that quite literally don't even exist yet, scholastic band, orchestra, and choral directors have a responsibility to incorporate today's technology tools into their curriculum. Many have already ad...
Read Full Post »
Starting this fall, I have replaced the outdated CRT television and DVD/VCR combo machine in my room with a 60-inch HD flatscreen TV and Apple TV. We also already have a pair of M-Audio studio monitors in the room, which we will be able to mount and then use with any 1/8" jack device for sound. ...
Read Full Post »
Seven years ago, I left the beaten path of the 30-year high school band director career and took on a job as a band and strings teacher at a small performing arts program attached to a cyber charter school. My passion for music and my love of technology found a marriage at this sc...
Read Full Post »
image: wikimedia commons
This slideshow video accompanies my latest home recording endeavor. I was commissioned to write this mashup for a high school a cappella group and thought it was a good candidate to try to multi-track record. I have learned a lot more about music prod...
Read Full Post »
Yes, I'm late to the party with this, but having resumed regular blogging in 2015, I am announcing this now. My advanced students in Digital Music Composition produced and released their second album of holiday/winter-themed material. All arranging, recording, editing, and mixing was done by the students themselves, with me trying out my chops at iso...
Read Full Post »
Recently, the alto from my a cappella group discovered JamKazam, an online platform claiming to allow musicians to perform together over the internet in realtime. This, quite honestly, is one of those "Holy Grail" kind of technology advancements that can change the way musicians of all kinds use the internet, so na...
Read Full Post »
When I took my current teaching job at a cyber charter school, I accepted many fringe benefits (more flexibility, occasionally working from home) and also gave up some benefits (a competitve salary, teachers unions). I no longer was directing a marching band program, which obviously freed up a lot of my after-school time, but I also lost the extra-duty stipend that went along with that position. Having a teaching income ...
Read Full Post »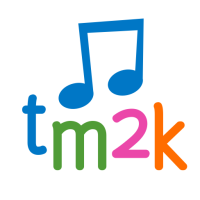 As I have written previously, the word "talent" is one of the most overused and abused words used to describe people involved in the performing arts and athletics. For most people, the word "talent" implies a God-given gift that enabl...
Read Full Post »